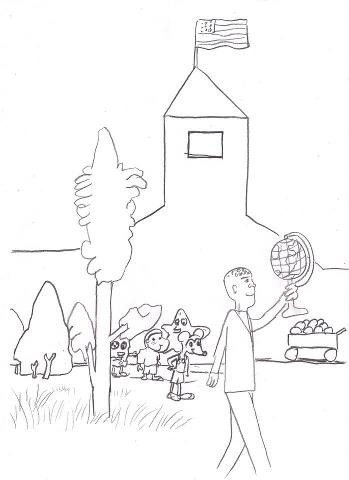 Saturday, 17th. Nov.
Open doors 20:00
Concert Start 20:30
(DUO)
Martin Küchen /
Pär Thörn
Martin Küchen (Lund)

Plays alto-, tenor-, soprano-, and baritone saxophone.
Tours internationally within the fields of jazz
and improrelated music.
Makes music for theatre, film, music to poetry and sound installations.
Composes for Trespass Trio, Angles and Exploding Customer.
He has performed together with among others Keith Rowe, Burkhard Beins,
Toshimaru Nakamura, Ingar Zach.
www.martinkuchen.com
Pär Thörn (Berlin)
Plays with taperecorders, radio, sinewaves, objects. Thörn is
originally a poet but has during the last years started working more with
improvised music and sound art. He want's to emphasize the mechanical and
material aspects of the taperecorder and the unsecure element in the use of
radio. His record Schönenberg/Stammheim/Gärdet/Rågsved got nominated as the best Swedish experimental music record during 2008.
He has performed with among others Leif Elggren, Keith Rowe, Charles Bernstein, Lina Selander and Amit Sen.

(DUO) Miguel A. García/Kris Limbach
Basque artist Miguel A. García (also known as XEDH ) focuses on sound and its formal organisation, just between improvisation and electro-acoustic composition. His concerts put on show a combination of electronic sounds, field recordings and "real" instruments, aiming to get an intimate, immersive and intense experience.
Miguel A. García studied Fine Arts and Audiovisual Technology. He is also involved in projects like Mubles, Baba Llaga or Válvula Antirretorno. Besides his considerable production of CDs (in labels like Zeromoon, Homophoni or White Line) and numerous live performances in Spain (Museo Vostell, Arteleku, MACUF, Museum Chillida-Leku, Guggenheim Bilbao, Tabacalera, etc.) he has performed in the United States, Norway, Poland, Portugal and France. Since 2006 he has managed and directed the Zarata-Fest Festival in Bilbao, and owns two netlabels (Larraskito and Doministiku).
Kris Limbach
Kris Limbach is a sound artist dedicated to field recordings, sound experimentation and performance. He co-curates the emitter micro festival / label and releases sound / art projects frequently. This year he will publish the third part of his long-term sound incidences series /begin_if_() .

Emserstr.91 (Hermannstr U8) Berlin
Please dont leave the bike in the galerie door, put around street. thanks.
This entry was posted on Jueves, Noviembre 15th, 2012 at 6:48 pm and is filed under conciertos. You can follow any responses to this entry through the RSS 2.0 feed. You can leave a response, or trackback from your own site.