Tuesday, February 2nd, 2010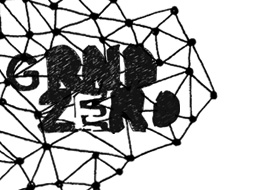 Julien Besse member of GRRRNDZERO platform (concert management, magazine, blog..) has translated by his own iniciative some excerpts of text that conformed Noise & Capitalism book to french. It's a great job that we really appreciate and of course, gratefully thank.
Below, you can find his translations.
L'essai Noise & Capitalism, publié par un collectif de musicien-ne-s issu-e-s des musiques expérimentales, improvisées ou bâtardement rassemblées sous le terme générique de "noise", est un pavé de 200 pages traîtant du potentiel de subversion & d'émancipation de ces musiques dans le contexte néo-libéral actuel, contexte qui se nourrit de plus en plus de l'art, de la créativité individuelle et des contre-cultures pour donner un nouveau visage au capitalisme. La lecture de Noise & Capitalism peut être laborieuse, étant donné qu'il n' a été publié qu' en anglais et que le ton y est globalement académique, voici donc quelques passages traduits.