May 31st, 2008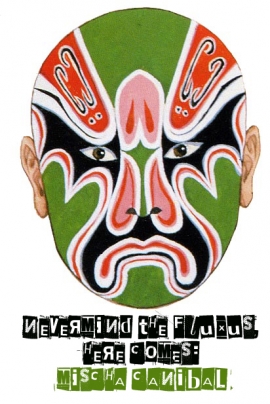 Tras varios meses en silencio, el "skater callejero, empresario, pintor, antropólogo, cineasta, video jockey (VJ) y músico autodidacta" Mischa Canibal vuelve a la carga con nuevo ep bajo el brazo. "Nevermind the fluxus, here comes…" nos regala 3 canciones en las que el chico malo del laptop sigue trabajando su música en una linea similar a la mostrada en su primer ep: Ritmos electrónicos, con tendencia al drum&bass, sonido sintéticos y samples extraídos de films, tv o mensajes telefónicos. Publica Parafernalia recs, apartado sonoro de la galería-productora-tienda de mismo nombre ubicada en Donostia. El ep se puede decargar directamente desde la web de Parafernalia recs y para los que tengan mas interés:
Concierto presentación del nuevo EP "Nevermind the fluxus, here comes Mischa Canibal" de Parafernalia Records:
SÃ?BADO 31 de Mayo, 20:00h.
Galería PARAFERNALiA.
c/Sánchez Toca 1 bajo
Donostia – San Sebastián.