January 24th, 2007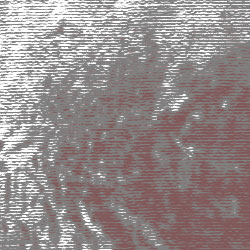 Tüsüri eta Tzesne soinu artistek, berriki martxan jarritako Wandering ear netlabelaren azken erreferentzian pieza bana argitaratu dute. Labelaren 5. erreferentzia den "Melt – Minnesota remixed" bildumak 26 konposatzaile gonbidatu ditu orain arte argitaratutako lan guziak (denak landa grabaketak) oinarri hartuta berrinterpretazio ariketa interesgarri bat osatzeko. Tüsüri-ren elur(ur)tze, nere gusturako, azken aldian errenteriakoari entzundako lan ederrenetako bat da, zimur eta ñabarduraz betea. Tzesne-ren the_office aldiz, aise pieza gogorragoa da, (adjetibo bat erabiltzekotan) metalikoa, izenburua ematen dion bulegoko tresnak pilatuz ed o xehatuz egindakoa bailitzan.
Diska honako helbidean deskarga daiteke: http://www.wanderingear.com/we005.html
In 2006, Wandering Ear debuted with the compilation "Thaw: Field Recordings from Minnesota" . Now, a host of audio artists from around the world have used these recordings as source material for remixes, bending and folding the sounds to their own ends. Ducks, geese, lakes, waterfalls, boats, helicopters, and answering machine messages are spun into new and unexpected dimensions.