May 28th, 2014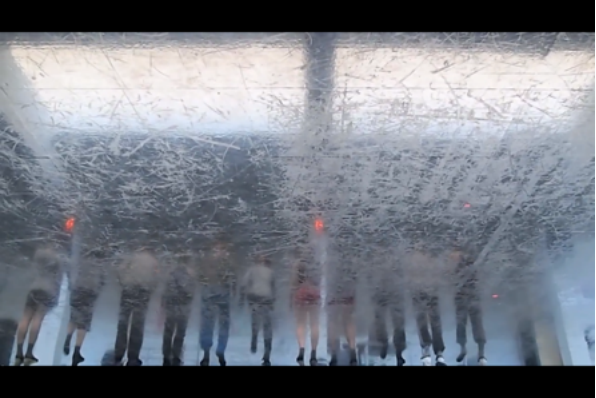 GIDARIAK dantza ikuskizunaren barnean:
The better angels of our nature
Soundscape for 12 speakers and architectural acoustics system.
Mikel. R. Nieto.
"Gidariak" esperimentu bat da. Dantza gure eguneroko bizitzaren pare kokatzeko saiakera egiten duen esperientzia da. Gure ohiko keinu eta ohiturek eragingo dute dantza: leunki, ohitura horiek gidatuta eta kalean ibiltari bat gehiago balitz bezala bat egiteko xedearekin. Egunero kaleetan barrena egiten ditugun ibilbide eta bidegurutze guztiak egunerokotasun koreografiatu baten moduan antzeman, babestu, partekatu eta lagundu nahi ditugu.
Dantzategia 2.0 | pdf
Koreografoa / Coreógrafa: Jone San Martin | elkarrizketa
Konpainia / Compañía: Dantzaz
Mandasko dukea pasealekua / Paseo Duque de Mandas, Donostia
Maiatzak 30 de Mayo / 19:30
Maiatzak 31 de Mayo / 12:30